AFOQT Test Prep Everywhere You Are. 
Online AFOQT Practice Test Prep
Finally! A timed AFOQT Practice Test you can take anywhere, whenever your schedule permits, has arrived. Many AFOQT Guide users have reached out over the years requesting a web-based practice test to help prepare for test day. With a little help from our friends at LearnDash those AFOQT Guide users' requests have become a reality. You can checkout the LearnDash webpage to learn more about the Learning Management System (LMS) we utilized to put our timed Full Form (Form T) AFOQT Practice Test together.
Note: AFOQT Academy is an online practice test prep extension of AFOQT Guide
How You Benefit by Preparing for the Air Force Officer Qualifying Test with AFOQT Academy:
Your web-based practice test is timed & it forces you to answer EVERY question (just as you should on the actual AFOQT).
All questions have been peer-reviewed to ensure they are as realistic+similar to actual questions you will encounter on test day.
All answer keys include detailed explanations to help you better understand your strengths & weaknesses well before test day arrives.
The web-based practice test conditions you for actual test day time constraints.
PDF format tests are most similar to the actual test in its physical form. Utilize a bubble sheet for added effect!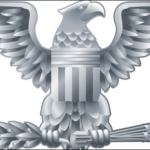 4 Complete AFOQT Form T Practice Tests (1240 Questions)
1 Timed/Web-based Practice Test, 3 Standard PDF Practice Tests
All Include Answer Keys With Detailed Explanations
Note: You Will Be Directed to AFOQTGuide.com to Complete Your Purchase

3 Complete AFOQT Form T Practice Tests (930 Questions)
1 Timed/Web-based Practice Test, 2 Standard PDF Practice Tests
All Include Answer Keys With Detailed Explanations
Note: You Will Be Directed to AFOQTGuide.com to Complete Your Purchase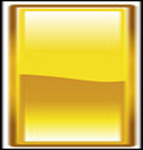 2 Complete AFOQT Form T Practice Tests (620 Questions)
1 Timed/Web-based Practice Test, 1 Standard PDF Practice Test
All Include Answer Keys With Detailed Explanations
Note: You Will Be Directed to AFOQTGuide.com to Complete Your Purchase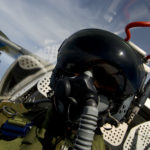 Timed Form T AFOQT Practice Test
1 Complete Web-based AFOQT Form T Practice Test (310 Questions)
Includes Answer Key With Detailed Explanations
All Subtests Are Timed per Official Air Force Regulation
Note: You Will Be Directed to AFOQTGuide.com to Complete Your Purchase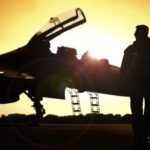 Form T AFOQT Practice Test
1 Standard PDF Practice Test (310 Questions)
Includes Answer Keys With Detailed Explanations
Note: You Will Be Directed to AFOQTGuide.com to Complete Your Purchase